Skip to Content
Economical and Environmentally-friendly
Enhance the aesthetic beauty of your home! Our canvas awnings are currently warranted for five years though they can last longer with simple care and maintenance. The aluminum frames that the awnings are installed with can last up to a lifetime! Residential awnings provide a practical solution for cooling your house in the summertime while protecting your patio, walkways, or entrance from the elements all year round.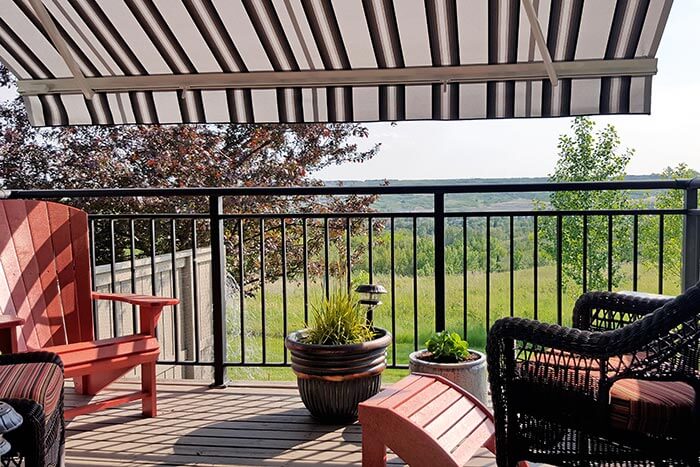 Benefits of Installing an Awning at Your Home
At our Atlanta awning design and installation company, we do all we can to provide your home with a durable and functional awning. We have more than 15 years of experience in designing and installing high-quality awnings for homes just like yours. Call one of our staff members today for a free consultation at 770-409-8372!
Lowering the internal temperatures of your home by up to 15 degrees
Giving you up to 25% savings on your air conditioning bill (per ASHRAC study)
Reducing heat gain by 55-65% on south-facing windows and 72-77% on west-facing windows (per ASHRAC study)
Contact Us Today to Learn More About Our Products or Request a Quote.