Skip to Content
For Commercial and Residential Use
At Peachtree Awnings, we specialize in both the manufacturing and the installation of high-quality copper and steel awnings. These products are longer lasting and more durable than traditional canvas or vinyl awnings. They are also easy to clean and incredibly functional. Not to mention they are a gorgeously unique way to frame the entrance to your home or commercial building! All of our awnings are made to order and our staff will work with you to customize any metal awning to meet the needs of your space.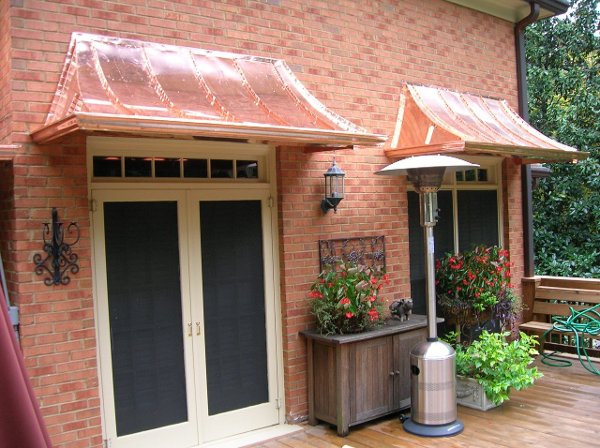 Metal Awning Options
Additional metal awning options include:
Copper awnings can be treated to patina instantly
Copper awnings which patina naturally
Steel awnings that are colored to match the exterior of your building
If you are interested in learning more about our Atlanta awnings and canopies, give us a call at 770-409-8372 today to speak to one of our staff members!
Contact Us Today to Learn More About Our Products or Request a Quote.